Welcome to Charwick Hill Animal Hospital
Your Veterinarian in Edmonton, Alberta
Call us at 780-758-7387
Veterinary Care with a Difference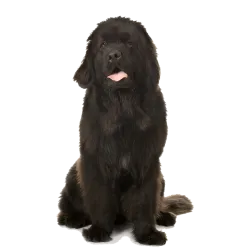 They say that teamwork is everything…well in the case of Charwick Hill it could not be more accurate. Having worked together for more than five years, Sharon, Andrea and Lorna formed a formidible team that has worked so well that they decided to set it in stone by entering into partnership.

The small, dedicated staff communicates well together to provide personalised service that places our patients and their people above all else.

Charwick Hill Animal Hospital opened it's doors to the public in August 2011 and it is situated in Lewis Estates in Edmonton's West End. We are a small animal practice offering a full range of veterinary services for those special family members.

Regular appointment services include...
Wellness examinations
Vaccinations
Parasite Control
Dentistry
Nutritional Consultations
Specialized services include...
General Surgery
Digital and Dental Radiography
In-house laboratory facilities
Access to ultrasound
Network access to board certified specialists (for refferal)
Laser therapy
View our Mission and Value Statements here
We have a number of resources for you to learn about how to take better care of your pets. Browse around and look at our articles and pet videos. The best veterinary care for animals is ongoing nutrition and problem prevention. If you want to ask a question call 780-758-7387 or email us and we'll promptly get back to you. Our Edmonton veterinarian office is very easy to get to, and you can find directions on our Contact Us page. You can also subscribe to our newsletter which is created especially for Edmonton pet owners. In between your veterinary visits, your pet will benefit from you reading these free informative articles.
At Charwick Hill Animal Hospital, we treat your pets like the valued family members they are.
Dr. Sharon Charles
Edmonton Veterinarian | Charwick Hill Animal Hospital | 780-758-7387
23 Lewis Estates Blvd
Edmonton, Alberta T5T 6A